Industrial Automation/Motion Control Cable and Cable Assembly
---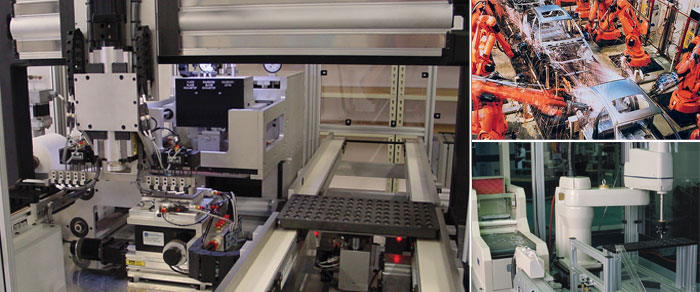 A high-performance flexible flat cable assembly from Cicoil will improve any demanding motion control or industrial automation application. Linear motor stages, multi-axis motion systems, robotic equipment, servo axes, and packaging equipment all use Cicoil flexible flat cable to achieve optimum, reliable performance.
Our flexible Flexx-Sil™ flat cable provides numerous benefits in automation and motion control applications:
Performance
Flexx-Sil™ flat cable provides tens of millions of cycles in flexing applications, resulting in superior equipment uptime and reliability
Standard 'Motion Series' & ' Motion Series Plus' flexible flat cable is available from stock for fast delivery
The Flexx-Sil™ jacket encapsulating the flat cable conductors is water, steam, and chemically resistant
Cicoil Flexx-Sil™ flat cable remains flexible in temperatures from -65°C to +260°C, with no degradation in electrical performance
Flexx-Sil™ flat cables are so durable that they can eliminate costly cable tracks in many applications
Quality
ISO 9001 (AS9100) Quality System - all Cicoil Flexx-Sil™ flat cable assemblies are 100% electrically tested before shipment, ensuring optimum performance
Versatility
Extreme flexibility of Cicoil Flexx-Sil™ flat cable reduces the space needed for cabling, thereby reducing equipment size
Cicoil's patented Stripmount™ feature allows for quick and easy flat cable mounting to any machine or surface, reducing installation labor and eliminating requirements for complex cable management systems
Integrate PTFE tubing within Cicoil flexible flat cable for organized and efficient pneumatic grippers, liquid dispensing, and vacuum applications
Cicoil high flex Flexx-Sil™ flat cable is available in bulk lengths, or cut to size and pre-prepped for installation.