Deep Freeze Resistant Cables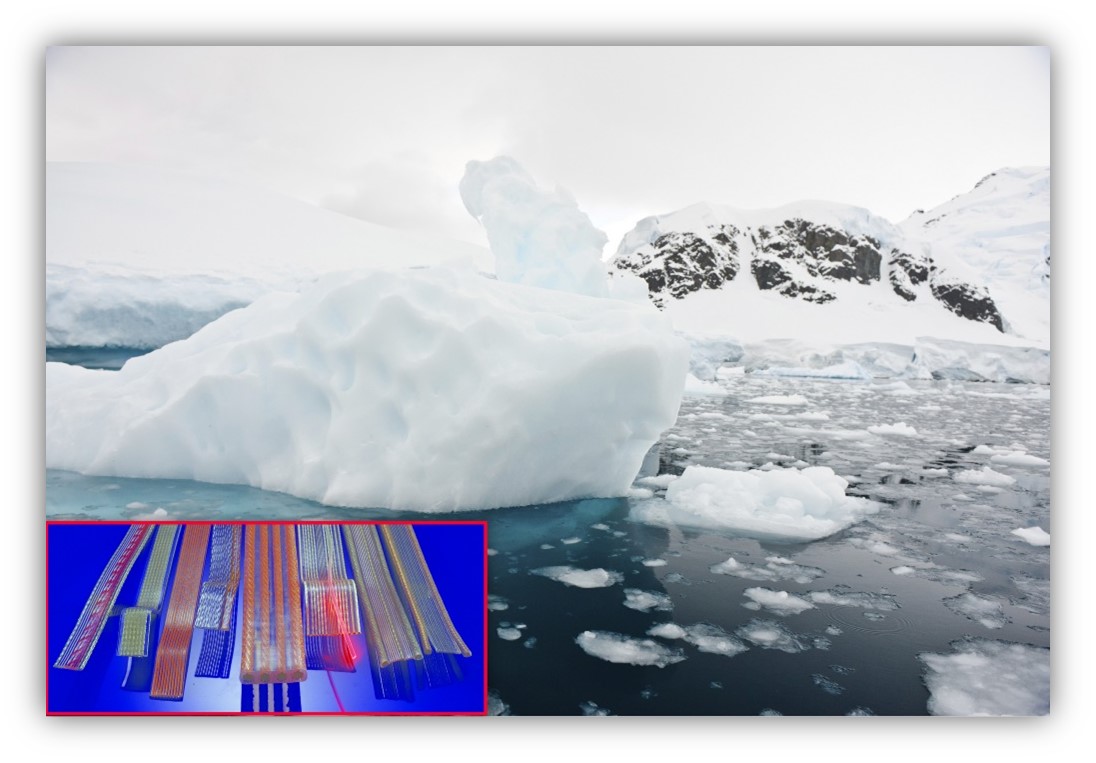 Valencia, CA; January 21, 2021: Designed for extremely low temperatures, Cicoil's Flexx-Sil™ Jacketing material has been successfully tested to ASTM D2137 Low Temperature Brittle Point Test ( 258 Kelvin / -104°C ) by a certified 3rd party testing lab. This method covers the determination of the lowest temperature at which rubber polymers will not exhibit brittle failure when subjected to specified impact conditions. Cicoil's proprietary Flexx-Sil™ jacketing material showed no signs of brittleness, cracks, fractures, deformity or damage when intense impact is applied at a temperature of -104°C !
Ideal in land, air, marine and Space applications, Cicoil's Sub-Zero rated cables are an excellent alternative to PVC, Neoprene and Polyurethane cables that do not match the reliability of Cicoil's cables. Unlike these other materials, Cicoil's Flexx-Sil™ jacketing material is impervious to long term exposure in sea ice, Arctic temperatures, Cryogenics and the frigid confines of outer Space.
Cicoil's One-of-a-Kind extrusion process allows multiple power conductors, shielded signal pairs, Ethernet, Coax, and other design elements like Cicoil's patented StripMount™ fastening strip to be placed in a single flat cable, precisely controlling the Inner component spacing, jacket thickness and the overall cable shape. Cables are available in continuous lengths, break-outs, custom shapes for very tight spaces, cut to order, or as assemblies, complete with connectors of your choice.
Custom Flat Cable designs can be easily constructed through the use of Cicoil's On-line EZ-Flexx™ Cable Configurator – http://www.cicoil.com/flat-cable/configurator Assorted round cables can be incorporated into a single flat profile, and multiple flat cables can be placed side-by-side or even grouped into space saving stacked positions.
Cicoil's ASTM D2137 Rated, Arctic Grade Cables are UL Recognized, CE Conforming, RoHS & REACH Compliant, Halogen-Free and are manufactured in an automated, climate-controlled environment. In addition, these environment friendly cables are 100% contaminant-free, exceed the outgassing requirements of ASTM E-595 and pass UL/CSA VW-1, FT 1 & FT 2, UL 94V-0 flammability testing and FAA burn testing.
Cicoil has been a leader in designing and manufacturing high performance cable assemblies for over sixty years. The company's Patented Flexx-Sil™ Flat Cable Technology provides high flexibility, extremely long life, and they can withstand temperature extremes from -65 degrees to +260 degrees Celsius. Cicoil's flat cables are used in thousands of demanding applications; including aircraft fuel control cells, semiconductor automation, and the International Space Station. Cicoil designs and manufactures its Flexx-Sil™ jacketed cables and cable assemblies in an automated facility in Valencia, California. Cicoil's quality assurance system is certified to the ISO 9001 (AS9100) standard. Visit www.cicoil.com for more information, or call 661-295-1295 to speak to an application engineer.