Visit Cicoil at MD&M West 2015: Booth # 4580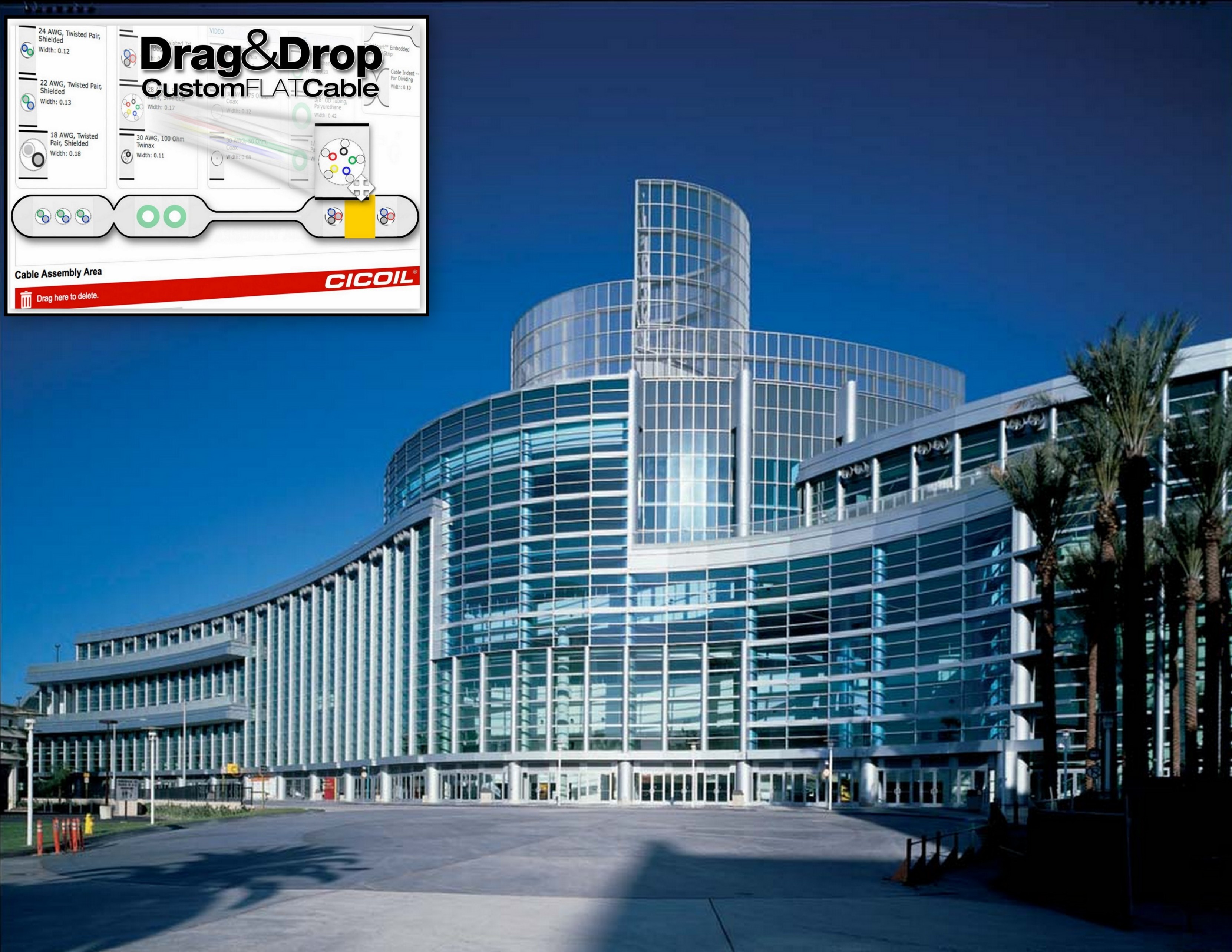 Don't Miss the Cicoil Booth at this year's MD&M West Show in the Anaheim Convention Center - Anaheim California: February 10-12, 2015.
Make a note to visit Cicoil Booth # 4580 to see the latest advancement in Flexible Cable Innovations, including the NEW EZ-Flexx™ Flat Cable Design Solution, which offers quick & easy cable prep and is an excellent, lightweight alternative to bulky round cables in medical diagnostic, pharmaceutical automation and life science device applications.
Make sure to try out our New Cable Configurator to see how easy we've made it to design a custom flat cable. Cicoil's cables can incorporate any variety of data, power and video conductors in a single, compact cable design. In addition to every type of electrical conductor, the cables can also include single and multi-lumen tubing for air or liquid transfer, all in the same cable, precisely controlling the inner component spacing, jacket thickness and the overall cable shape.
Furthermore, Cicoil's Cable Technology Representatives will be available to discuss flexible design solutions for your applications and answer any of your questions. Be sure to ask them about recent design solutions, our engineers have come up with for the following applications: automated clinical diagnostics, blood screening, microbiology specimen transfer, DNA sequencing, cell imaging, hearing aids, surgical robots and immunoassay analyzing systems.
Lastly, don't forget to take one of our Free Cable Sample Packs with you before you leave the show.
If you will not be attending this year's MD&M West Show, please visit our web site for more information at www.cicoil.com or call 661-295-1295 to speak to an application engineer.