Flat Flexible Motor Power Cables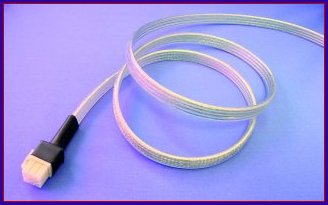 Cicoil, the global leader in high performance Flat Cables and Assemblies, is pleased to announce the introduction of its Hi-Flex Motor Power Cables. Unlike industry standard round Servo cables, the Cicoil flat version has been designed for repeatable motion, tight routing, high voltages, greater current carrying capacity and better heat dissipation.
Cicoil's high strand count, Hi-Flex Motor Power Cables are available in 4 conductor non-shielded (24 AWG to 4 AWG) and individually shielded (24 AWG to 10 AWG) versions and are excellent for us in Servo-controlled Automation Systems, Stepper Motor and Variable Frequency Drive connection applications. The compact, flame retardant cable design is free of halogens & contaminants, and is engineered to provide overall weight reduction, space savings, enhanced cable strength and uninterrupted reliability.
Cicoil's patented computer-controlled extrusion process allows each power conductor to be placed in a flat parallel profile, precisely controlling the spacing of each individual component, insulation thickness and the overall cable shape. This ensures that each of the shielded or unshielded conductors do not rub against each other, wear during operation and provide optimum EMI/RFI suppression. In addition, the flat cable design does not require bulky fillers and low-friction tapes because the conductors don't move within the Flexx-Sil™material that forms the outer jacket.
The tear resistant Flexx-Sil™jacket is also self-healing from small punctures and will not wear, crack or deform due to long term exposure to severe impact, tight routing, vibration, water, ice, steam, sunlight, humidity, ozone, UV light, autoclave, expanded temperatures (-65 °C to +165 °C) and many chemicals.
Standard "off the shelf" Hi-Flex Motor Power Cables are available for immediate delivery and cable assemblies, complete with connectors are offered in 3 foot, 6 foot and 12 foot lengths. Custom designs are also available with minimum lead times. In addition, Cicoil offers anti-friction coatings, impact resistant Super Tuff™ jacketing and custom shape designs by request.
Cicoil's Flexx-Sil™Jacketed Motor Power Cables are UL & CSA Recognized, CE Conforming, RoHS 2 & REACH Compliant, Class 1 Clean Room Rated and are cured continuously, with no debris or material contamination in an automated, climate controlled environment.
Cicoil has been a leader in Flexx-Sil™ Flat Cable Technology provides high flexibility, extremely long life, and they can withstand temperature extremes from -65 degrees to +260 degrees Celsius. Cicoil's flat cables are used in thousands of demanding applications; including aircraft fuel control cells, semiconductor automation, and the Space Shuttle. Cicoil designs and manufactures its Flexx-Sil™ jacketed cables and cable assemblies in an automated facility in Valencia, California. Cicoil's quality assurance system is certified to the ISO 9001 (AS9100) standard. Visit www.cicoil.com for more information, or call 661-295-1295 to speak to an application engineer.