Clean Flat Cables Save the Day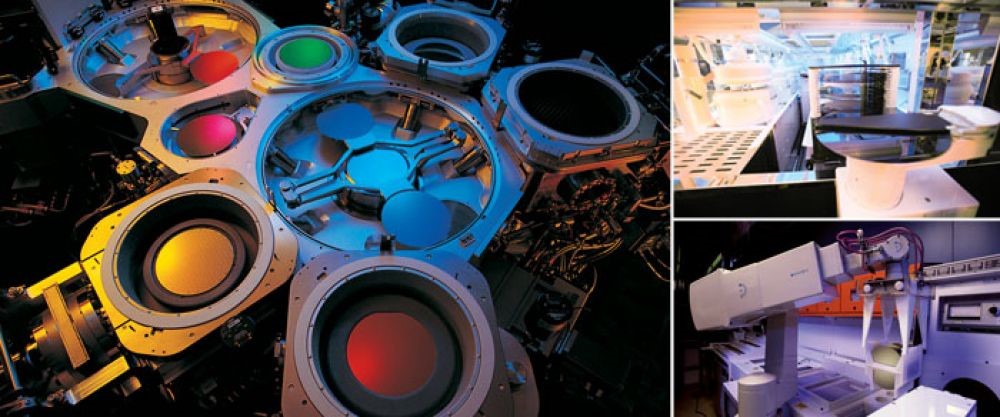 Valencia, CA; March 30, 2020: Cicoil, the leading manufacturer of high performance Flat Cables, is pleased to announce the 3rd addition of its New Case Studies Features to its web site. The study entitled "Clean Cables Save the Day" showcases how Cicoil's Class 1 Clean Room Rated Cables hybrid cables eliminate cluttered wires & pneumatic tubing, while bringing simplicity and order to your application.
The Customer, a manufacturer of high speed pick-and-place assembly systems utilized on semiconductor wafer handling robots needed to find a way to eliminate downtime and provide continuous, uninterrupted operation within a Class 10 Cleanroom. The cables currently utilized are only rated to Class 100 and don't meet the stringent environments requirements of the application. In addition, the customer wants to reduce the number of cables they are using, increase production uptime and have an overall better cabling solution.
After evaluating several round cable designs that did not meet their packaging and low particulate count requirements, the customer contacted Cicoil to explore its flat cable options. Unlike the round cable options that did not meet their expectations, the customer contacted Cicoil to provide a flexible solution to their inflexible application. The results proved to be very encouraging.
Cicoil was able to offer 2 highly flexible flat tubing & electrical hybrid cables that would be able to replace 5 round cable and 4 Teflon tubing cable assemblies. In addition, each of the air tubes was isolated from each of the other components equaling enhanced protection and extended operational performance. As an added bonus, Cicoil's designs did not just meet the Class 10 Clean Room standard, but exceeded those requirements with a Class 1 Rating.
As compared to the stiffer and bulkier cables supplied by the round cable manufacturers, Cicoil offered a durable, yet flexible cable that required less space than the round cables, incorporates ultra-fine conductor strands and reduced weight, while supplying unsurpassed electrical/signal attributes. Parallel conductors and Cicoil's proprietary Flexx-Sil™ Jacket provide for mechanical strength, superior flexibility with durability under continuous motion.
Cicoil's non-particulate generating Flexx-Sil jacketing material, contains no contaminants or halogens, and offers resistance to de-ionized water, bleach, alcohol, UV light, cold temperatures (-65°C), steam, radiation, mechanical stress and many harsh chemicals. When a non-adhering jacket surface is desired, Cicoil offers its SlideRite™ and GlideRite™ low friction coating options by request.
The Class One Clean Room Rated Cables meet the Air Cleanliness requirements of ISO 146441, exceed ASTM E595 outgassing qualifications and are suitable for vacuum environments. Cicoil's cables are also RoHS & REACH Compliant and are cured continuously, with no debris or material contamination in an automated, climate controlled environment.
Cicoil has been a leader in designing and manufacturing high performance cable assemblies for over sixty years. The company's Patented Flexx-Sil™ Flat Cable Technology provides high flexibility, extremely long life, and they can withstand temperature extremes from -65 degrees to +260 degrees Celsius. Cicoil's flat cables are used in thousands of demanding applications; including aircraft fuel control cells, semiconductor automation, and the International Space Station. Cicoil designs and manufactures its Flexx-Sil™ jacketed cables and cable assemblies in an automated facility in Valencia, California. Cicoil's quality assurance system is certified to the ISO 9001 (AS9100) standard. Visit www.cicoil.com for more information, or call 661-295-1295 to speak to an application engineer.