Cicoil Application Critical Flat Cables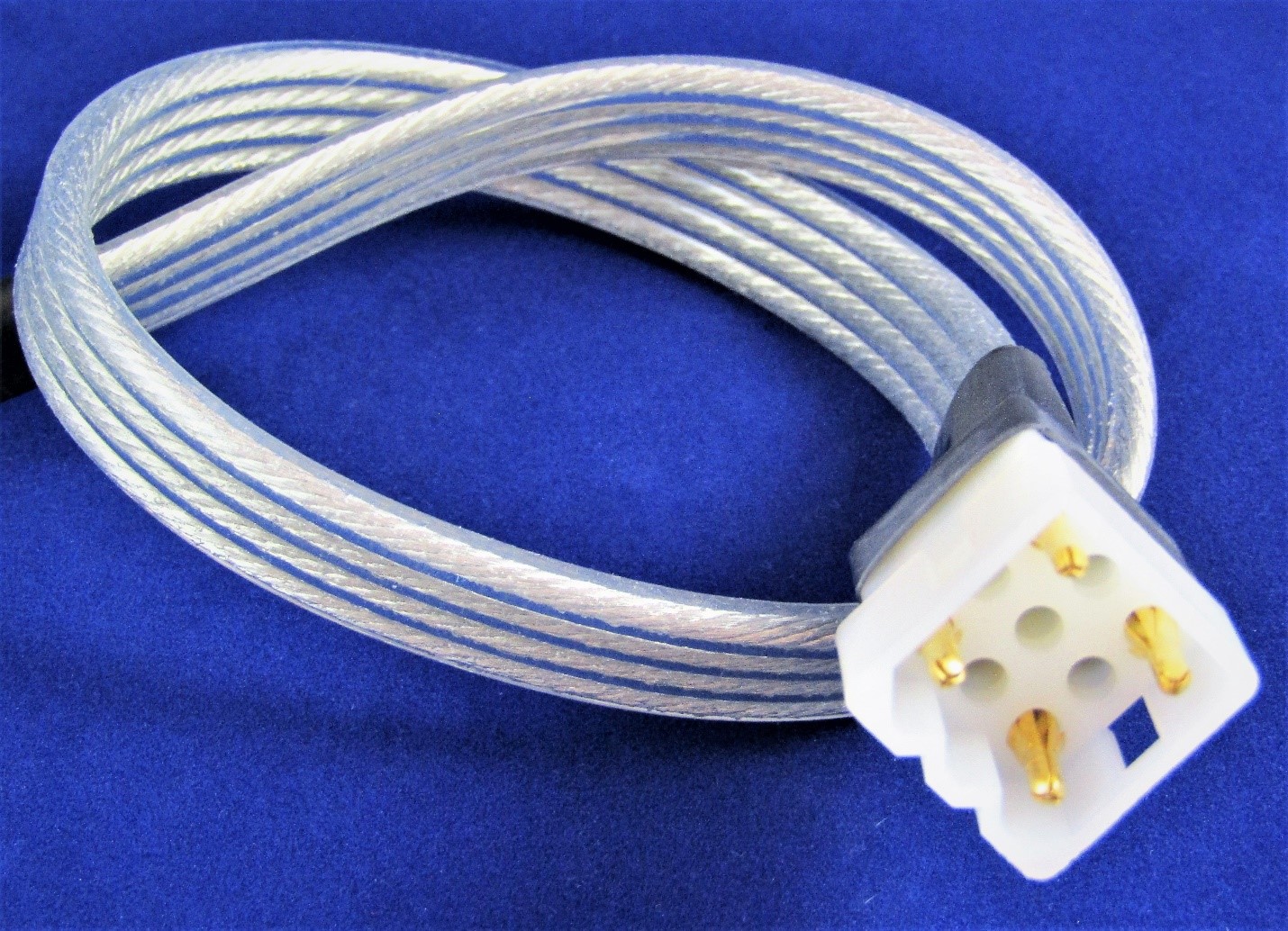 Valencia, CA; December 3, 2019: For Electrical Cable applications that require dependability, durability and peace of mind, Cicoil offers mechanically tough, yet extremely flexible cables that won't let you down. Cicoil, the global leader in high performance flat cable technology provides "Crystal-Clear" jacketed cables which allow for quick, easy and safe inspection of cables in just about any application, especially where 100% reliability is required.
Unlike underperforming cables infused with color additives and unproven performance in long service-life applications, the Cicoil Flexx-Sil™ rubber design offers 100% transparency, so you won't need to be concerned about "what's under the hood" of your operational critical cable design. Due to the uniqueness of its translucent outer jacket, Cicoil's cables also include the following benefits: Confirmation of Design Continuity; Ease of Troubleshooting for wire & shield issues and Streamlined Circuit Tracing.
Cicoil's flat cables have greater surface-to-volume ratio than their round & flat cable counterparts, consequently having higher efficiency in dissipating heat. This allows a higher current level for a given temperature rise and conductor cross-section. The spacing of conductors inside the extruded flat cable never changes as the cable moves, and the electrical characteristics all remain constant as well. In addition, the conductors in the cable all have the same physical and electrical strength.
Today, Cicoil has Tens of Thousands of cables operating in the most demanding mil-aero, medical diagnostics, Semiconductor, Space, commercial and automation applications. All of these are mission/operational critical, requiring Cicoil cables & assemblies to perform flawlessly during exposure to temperature, mechanical stress and environmental extremes. Utilizing Cicoil flat cables in these applications will provide for decades-long reliability with no down-time for electrical losses and expensive, labor intensive repairs. Cicoil's long-term performance based history speaks for itself.
The unique, non-corrosive cable jacket is self-healing from small punctures and will not wear, crack or deform due to long term exposure to ozone, sunlight, cold temperatures (-65°C), high heat (+165°C), acid rain, fungus, humidity, ozone, ultraviolet light, oxidation, harsh weather, corrosion, vibration, kinking and many chemicals. Cable strength is enhanced by the fact that all conductors equally share tensile loads.
The halogen free + flame retardant (HFFR), does not shed harmful contaminants and is cured continuously, with no debris or material impurities in an automated, climate controlled environment. In addition, the cable passes UL/CSA VW-1, FT 1 & FT 2, UL 94V-0 flammability testing and FAA burn testing.
If you would like to learn how Cicoil developed the First IDC Ribbon Cable and helped Coca-Cola wow Times Square visitors with the World's First 3D Robotic Sign, please contact our office at 661-295-1295 to discuss your application or to set up an on-site visit to your location.
Cicoil has been a leader in designing and manufacturing high performance cable assemblies for over sixty years. The company's Patented Flexx-Sil™ Flat Cable Technology provides high flexibility, extremely long life, and they can withstand temperature extremes from -65 degrees to +260 degrees Celsius. Cicoil's flat cables are used in thousands of demanding applications; including aircraft fuel control cells, semiconductor automation, and the International Space Station. Cicoil designs and manufactures its Flexx-Sil™ jacketed cables and cable assemblies in an automated facility in Valencia, California. Cicoil's quality assurance system is certified to the ISO 9001 (AS9100) standard. Visit www.cicoil.com for more information, or call 661-295-1295 to speak to an application engineer.