NEW: Standard Flat Cables Overview Video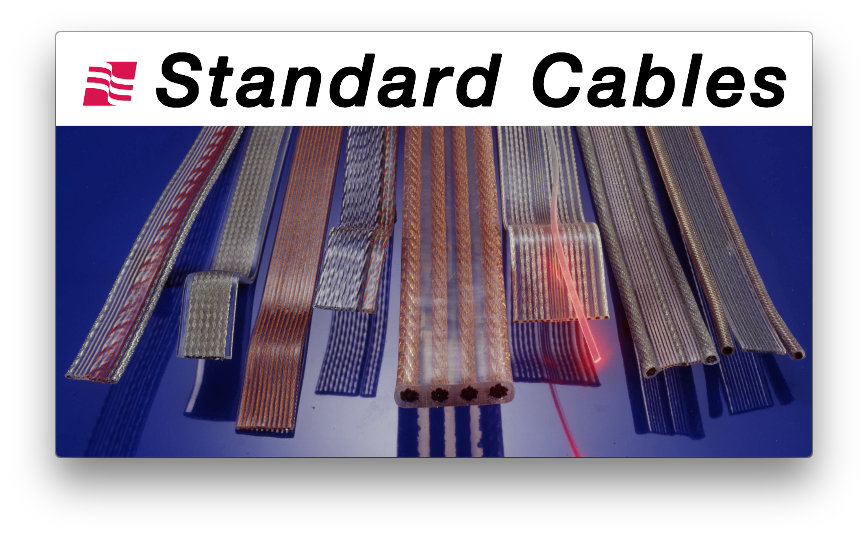 Valencia, CA; April 9, 2018: Cicoil invented the world's first flat cable in 1956 and since that time, has manufactured thousands upon thousands of custom designed flat cables for the toughest of applications. As a result of these problem-solving designs, Cicoil took its unique technology and developed standardized versions which are now available for a much quicker delivery.
Unlike other types of standard cables, such as PVC, polyurethane, neoprene or Teflon®, Cicoil's standard cables are designed for long-term flexibility, temperature extremes and exposure to the harshest environments known to man.
To find out more about these products, check out the following NEW "Standard Cables" video: https://www.youtube.com/watch?time_continue=3&v=MaztIDExNYw
The following is a summary of the individual standard product groups which can be found in Cicoil's print catalog and a new electronic version showcased on Cicoil's web site:
Motion Control Cables – Ideal for high performance motion applications, shielded power and feedback signal conductors are combined into a single, high flexibility cable. Available in 1, 2 or 3 servo axis versions in multiple power ratings for all standard rotary and linear servo motors.
Data & Video Cables – standard industry & commercial protocol cables offered in a flat, flexible package for tight routing, high & low temperature exposure and continuous motion: Cat 5e & Cat 6, Camera Link™, Controlled Impedance, USB 2.0 & 3.0, Flexible Coax, HDMI and Fire Wire Cables
High Flex Multi-conductor & Single Conductor Cables – multiple variations of highly flexible, unshielded cables in flat and round cable configurations. Hight temperature IDC Ribbon, Festoon, Power & Control, high voltage and Type J & K Thermocouple variations offered.
All standard cables are encapsulated with Cicoil's exclusive, crystal-clear Flexx-Sil jacketing compound, delivering the highest flexibility in the most extreme environments. In addition, they are unaffected by repeated exposure to severe vibration, submersion in water, temperatures as cold as minus 65° Celsius and hot as 260° Celsius, UV light, mechanical stress, sunlight, many chemicals, and are also self-healing from small punctures.
Standard cables are available in continuous lengths, cut to order, or as cable assemblies, complete with connectors. Custom versions of Cicoil's standard catalog cables are offered. When cables need to be stacked, or where a lower friction surface is desired, Cicoil offers optional cable coatings by request.
Additional videos in the series include: "A History of Innovation"; "Flat Cables for a Round World"; "Mission Critical Flat Cables" and "Top 5 Reasons to use Flat Cable (vs round cable)": https://www.youtube.com/user/CicoilFlexCables
Cicoil has been a leader in designing and manufacturing high performance cable assemblies for over sixty years. The company's Patented Flexx-Sil™ Flat Cable Technology provides high flexibility, extremely long life, and they can withstand temperature extremes from -65 degrees to +260 degrees Celsius. Cicoil's flat cables are used in thousands of demanding applications; including aircraft fuel control cells, semiconductor automation, and the Space Shuttle. Cicoil designs and manufactures its Flexx-Sil™ jacketed cables and cable assemblies in an automated facility in Valencia, California. Cicoil's quality assurance system is certified to the ISO 9001 (AS9100) standard. Visit www.cicoil.com for more information, or call 661-295-1295 to speak to an application engineer.