Cicoil Signs Blackhart Enterprises as Representative in Arizona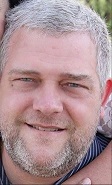 February 12, 2016, Valencia, California. Cicoil Corporation is pleased to announce that Blackhart Enterprises, owned by Shawn Chaput, is now Cicoil's authorized sales representative in the state of Arizona.
Cicoil is the worldwide leader in flat cables and cable assemblies, and is a manufacturer of high performance cable assemblies used by premier defense companies like Raytheon, Honeywell, and General Dynamics. The principal owner of Blackhart Enterprises is Shawn Chaput, who has many years of engineering experience designing high performance cable assemblies for Military and Aerospace applications, most recently as a Senior Harness and Interconnect Engineer for Raytheon Missile Systems, in Tucson, Arizona.
Shawn stated: "I am very excited to represent an innovative, high quality company like Cicoil. I have worked closely with Cicoil for many years, to design high performance cable assemblies for extremely demanding applications, and I have always been extremely impressed by Cicoil's engineering capabilities, responsiveness, and dedication to quality. Cicoil has a long track record of performance with aerospace companies in Arizona, and I am proud to represent Cicoil, as we work together to further grow our harness and interconnect sales in Arizona."
Howard Lind, Cicoil's President, stated: "We are extremely happy to partner together with Shawn Chaput. We have worked together with Shawn for many years, in his position as a Senior Harness/Interconnect Engineer at Raytheon Missile Systems, and we have the utmost respect for his technical capabilities, and for his professionalism. Shawn brings a superior level of technical knowledge, and excellent account knowledge, which will absolutely help Cicoil to further grow and expand our sales in Arizona."
For more information on Cicoil or Blackhart Enterprises, or to contact either company, please see the contact information below:
Blackhart Enterprises:
Shawn Chaput, email This email address is being protected from spambots. You need JavaScript enabled to view it., Phone: 603-505-6275
Cicoil Corporation:
Jonathan Hinkley, Regional Sales Manager, email This email address is being protected from spambots. You need JavaScript enabled to view it., Phone: 510-209-8651
Website: www.cicoil.com, Phone: 661-295-1295